This year's Stockport Gigantic Leap campaign ended spectacularly on Wednesday 10th November!
The Frogs, sponsored by local businesses and beautifully painted by a variety of talented artists, were auctioned in a grand charity auction organised by Simon Charles Auctioneers, Totally Stockport, and Marketing Stockport all in support of St Ann's Hospice.
The atmosphere at Edgeley Park County Football ground, where the auction was held, became electric as over eighty-five guests came to help contribute to such a great cause. The excitement could be felt rising from the floor as auctioneer, Ed Railton heralded the bids higher and higher. A staggering £34,920 were raised for St Ann's leaving the hospice, and the lucky bidders who have won their gorgeous frogs extremely happy.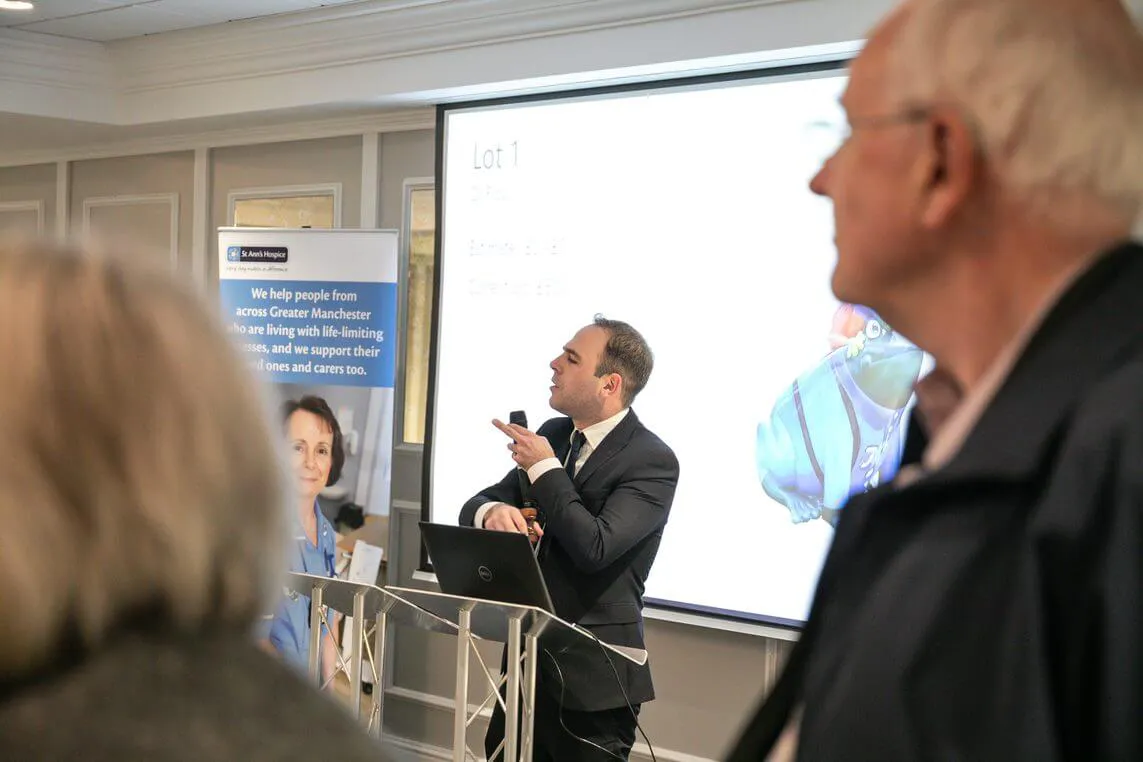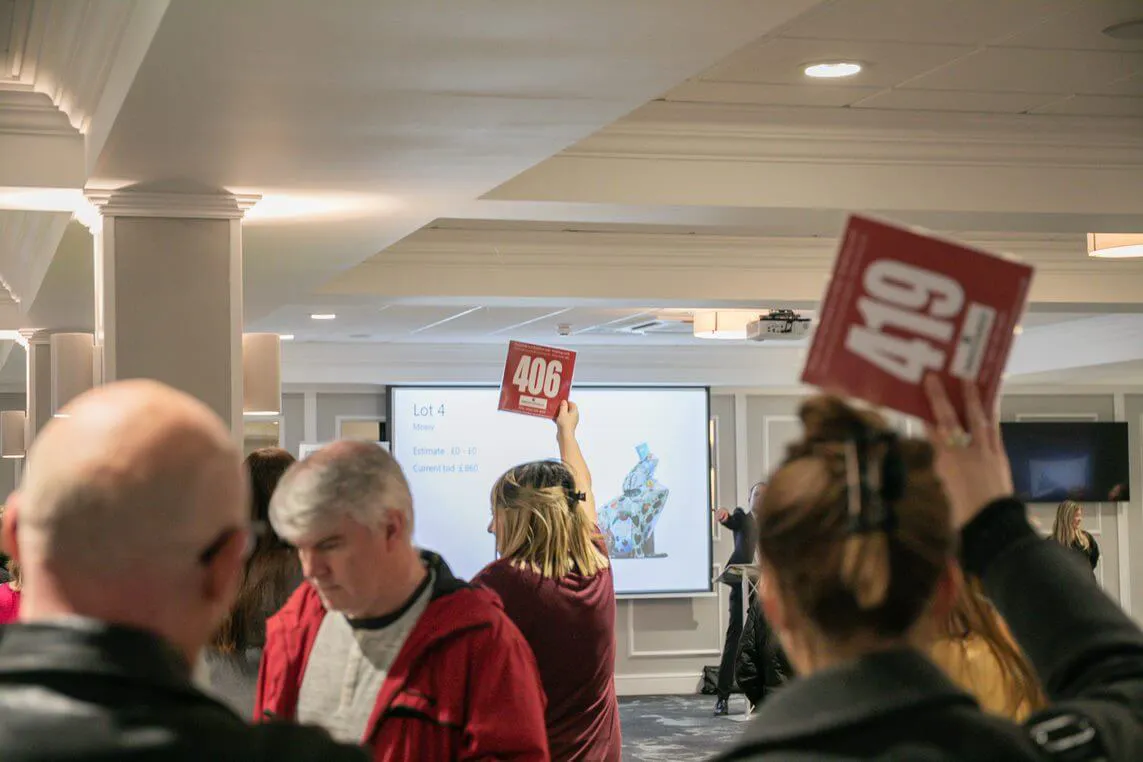 The auction was opened with a speech from Adrian Nottingham, Stockport's illustrious mayor. When asked about his thoughts on the results of the auction he had this to say, "So well run, so well executed and for such a great cause."
It is important to recognise that none of this would have been possible without the hard work of the artists commissioned. "Gulp Oil" the sportscar themed frog sponsored by Simon Charles won an impressive £2,200 in auction. When we spoke to the artist Ric Pennington, he was amazed with the amount his work had earned, saying "it's all down to the hard work of the auctioneers I thought they did a really great job."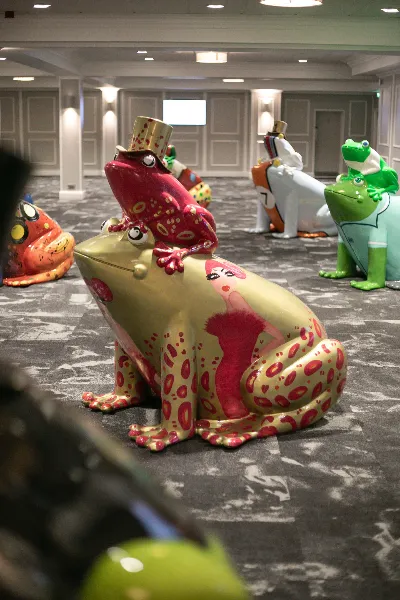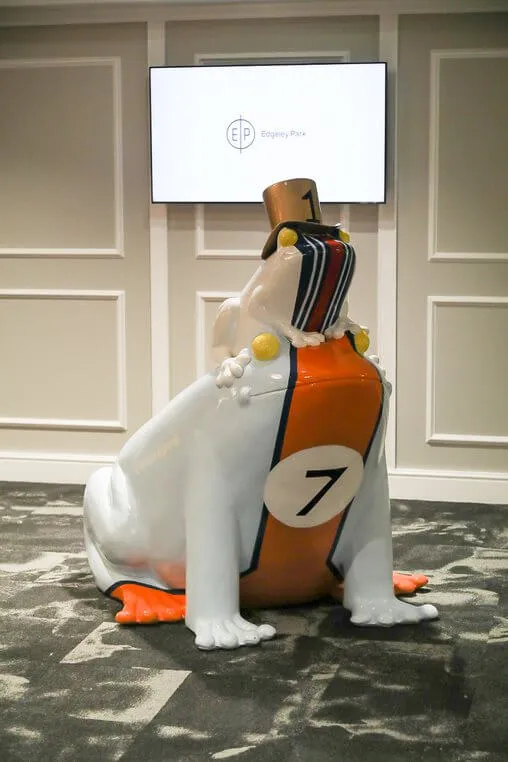 It is truly amazing the amount of good that these frogs have done for the Stockport community. "Shine" the frog sponsored by Girlguiding Stockport was brought home by Tracey Johnson, the Division Commissioner, who was left overwhelmed and emotional by the experience, saying "we're very pleased that we were able to win our Girlguiding Stockport frog and it will find a new home at the guiding centre in Abney Park." Don't miss out on the opportunity to see this beautiful frog and get on down there.
A lot of the success of the auction can be attributed to the bidders, both online and in person, who gathered in support of this great cause. Their number included local business owners and private bidders, and everyone left glad to have done something good for their community. One bidder, owner of The Produce Hall, stuck out with his generosity, buying a staggering three frogs and raising thousands of pounds, saying "it's a win, win, win, win for everybody. It's a win for Stockport, it's a win for St Ann's Hospice, it's a win for the artists, and it's a win for everyone who bought the frogs."
We couldn't agree more! We at Simon Charles are so grateful to have been given the opportunity to work with the Stockport Frog trail again and are even more glad that it's had such an amazing result.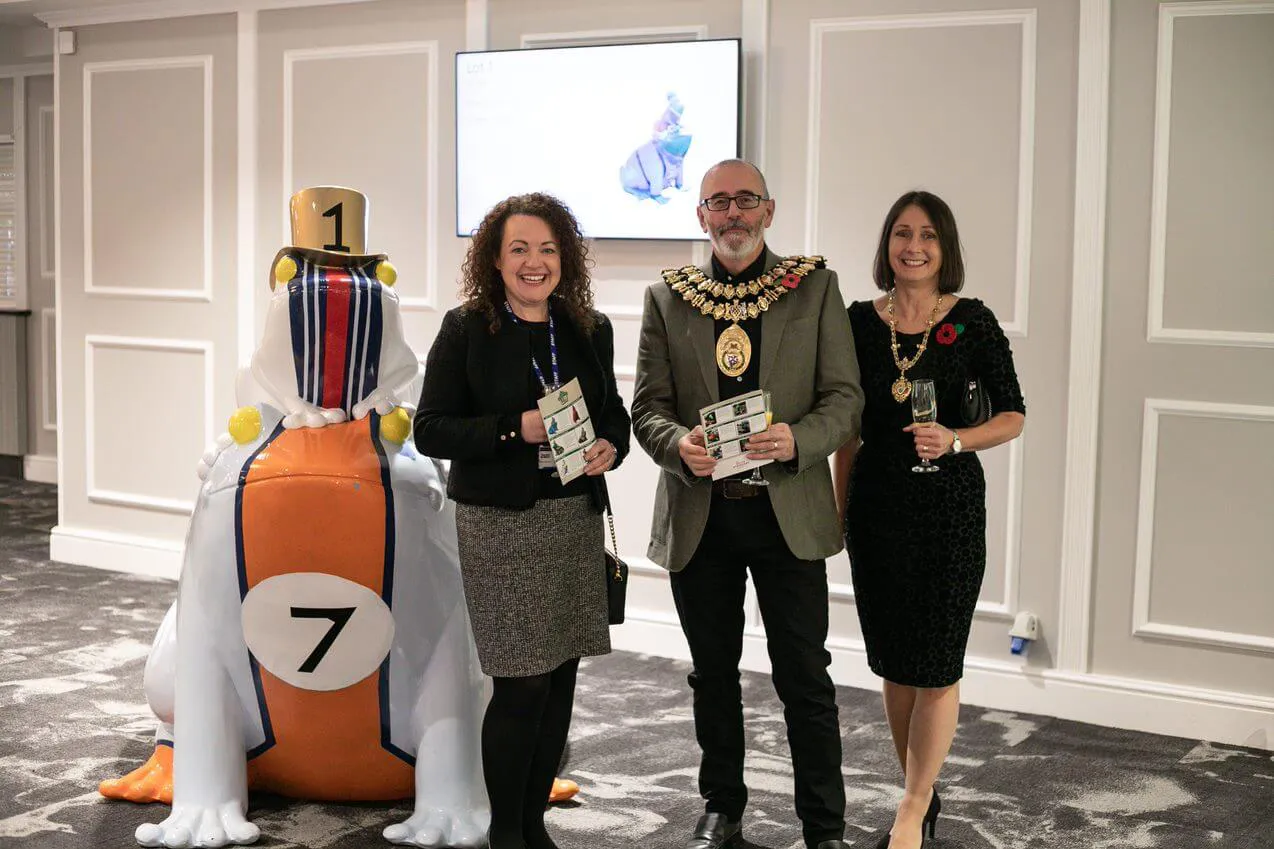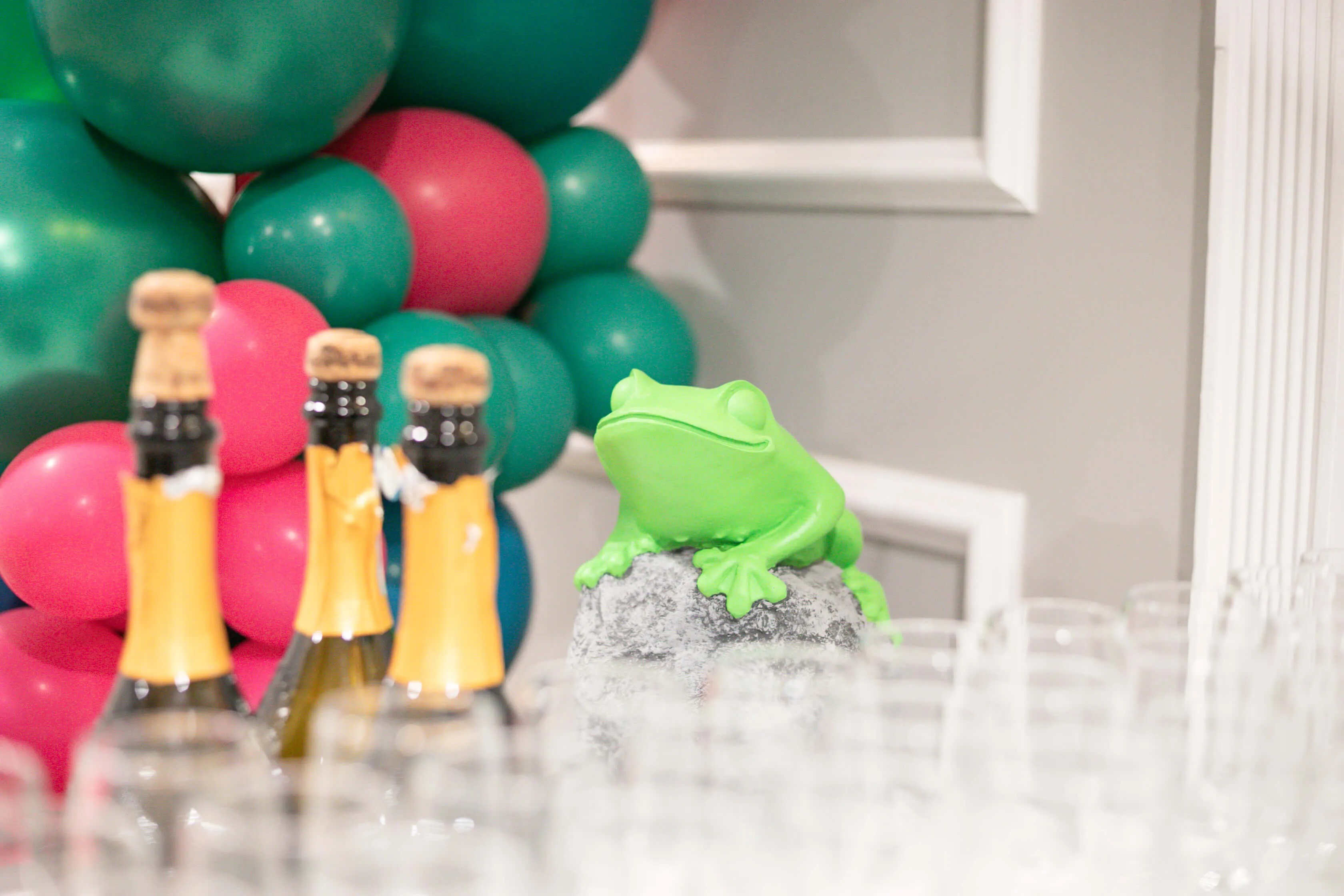 If you'd like to see how all the frogs did in the auction you can follow the link to the auction site: Frog Auction 2021